Best Solo Queue League of Legends Champions
This article is brought to you by Gamer Sensei. Want to improve? Check out Gamer Sensei for your own personal coach!

For a lot of players, ranked can be a frustrating experience in League of Legends. Between the teammates who refuse to coordinate, the vastly different skill levels, and the odd smurf or two, you can sometimes feel like you're going backward. But there are a few champions, if mastered, that can help you beat the system and take you to the next level.
Below are five champions—one for each role—that will help you climb the ranks. They aren't all easy to learn, but they're the kind of champions you've probably already been demolished by and wondered "why are they so good?" Once you master these champions, it becomes easier to learn the mechanics of the lane (or jungle) itself and improve yourself as a player—and then the real climb can start.
With this in mind, let's break down the top five solo queue champions for League's Patch 11.2.
Top lane – Camille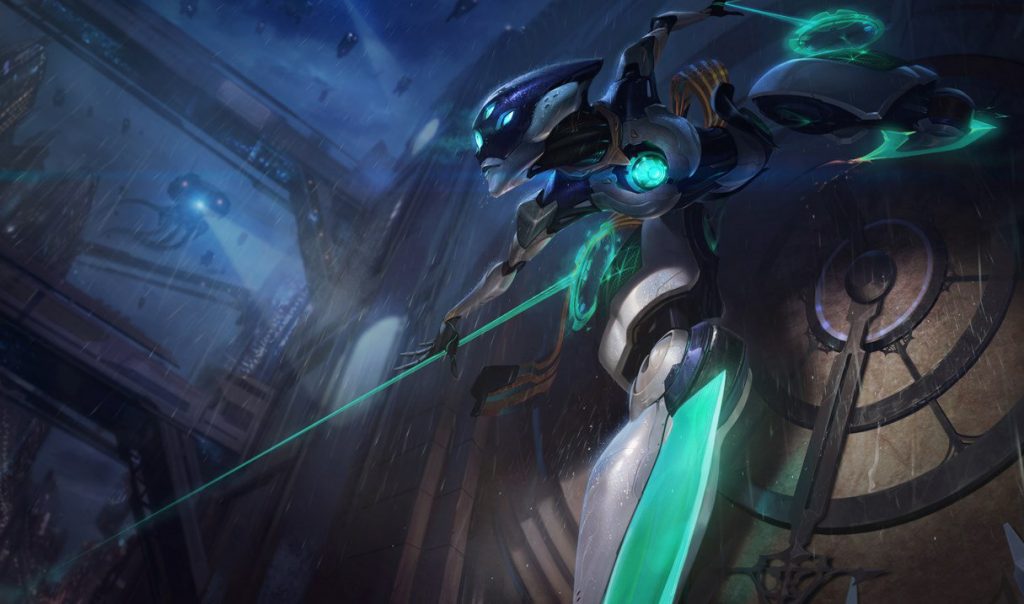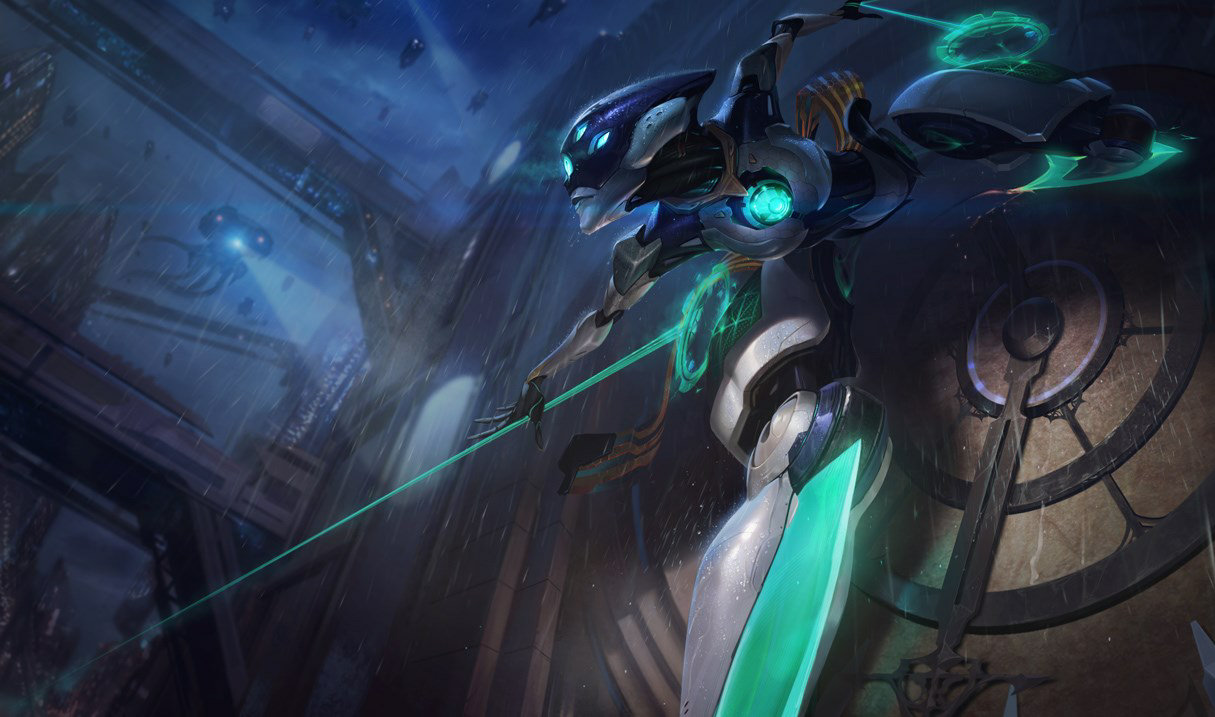 Pros
Great duelist
Can dash over walls
Game-changing ultimate
Cons
Item reliant
High skill-cap
Camille is a powerful pick in the current meta. She singles out immobile carries easily and can destroy them in the blink of an eye. While she has some weaknesses such as being item reliant and having a high skill ceiling, the glaring pros of picking her grossly outweigh all cons she currently has.
Item build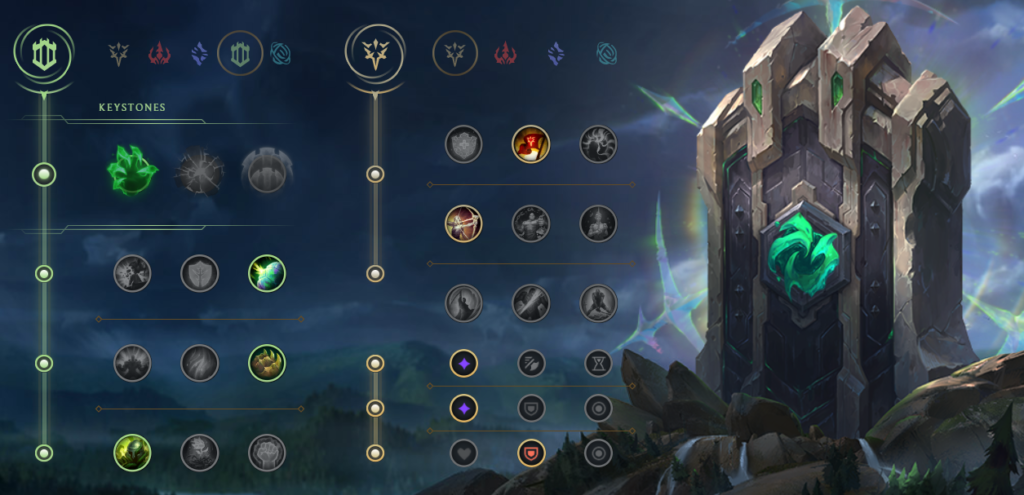 Camille is flexible with her rune choices. The current most popular one is the Resolve primary tree with Precision as secondary. Resolve grants her access to the Grasp of the Undying keystone alongside Shield Bash, Bone Plating and, Overgrowth to make her deceptively tanky.
Precision as a secondary tree grants her access to Legend: Triumph for those pesky low health plays and Alacrity to increase your attack speed and overall DPS.
Ability priority
Camille's skill priority is the following: R>Q>E>W. You want to max the Q since it is your main damaging tool. It will also allow you to get Trinity Force procs more often with the lower cooldown. After maxing Q first, focus on maxing E for the additional mobility. In some ranged match-ups you can max E first then Q or a couple of points in W for the additional sustain, and then Q. Camille's entire kit is very good and you can max pretty much any ability you want in the long run.
Game plan
Camille is one of the strongest top laners currently. She scales well with offensive items, making her extremely annoying and difficult to deal with. Look to punish the enemy when they go for minion kills by doing a simple combo of Q, auto, improved Q to deny him the experience and gold.
With Trinity Force completed, look for offensive plays all around the map. Your base damage combined with the damage from Trinity Force makes you a force to be reckoned with. If you have enough gold for a Tiamat or Ravenous Hydra, you will become unstoppable and the enemy will have to send multiple members to stop you.
Remember to ward if you're going to push aggressively and look for teleport plays in the backline of the opponent. A simple teleport behind followed up by a E into R on a carry can decide the game in the mid or late game easily.
Jungle – Olaf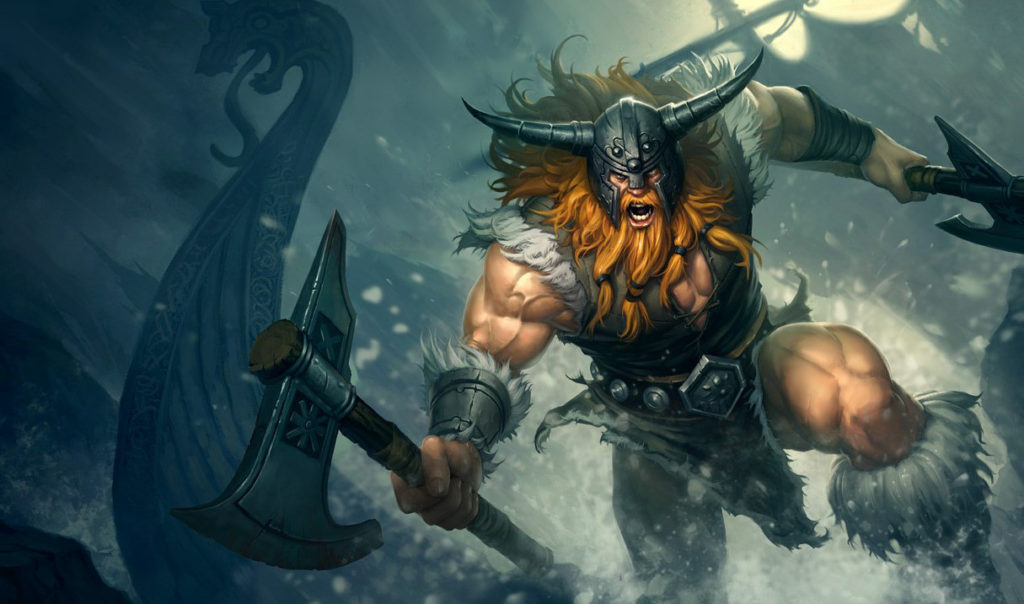 Pros
Strong duelist
Easy to play
Has a basic ability with true damage
Cons
Predictable playstyle
No dash
Olaf has benefited significantly from the item rework, making him one of the best junglers in the current meta. You don't need a lot of resources to be useful and once you get your Mythic item, you become a huge threat. As soon as people realised how strong Olaf was, his pickrate skyrocketed over a night and everyone has been finding more success with him compared to other junglers.
He is quite easy to play and can be picked up by any player, including non-junglers since his kit is straightforward and doesn't require you to be mechanically gifted.
Item build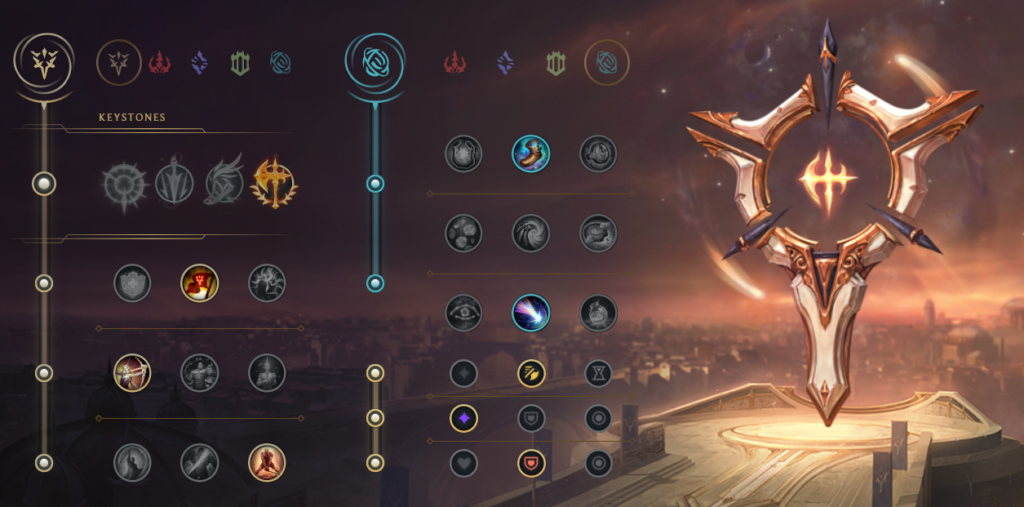 The best rune page is Precision primary with Inspiration as a secondary tree. Precision grants you access to Conqueror, one of the strongest keystones in the game, giving you a lot of attack damage and healing, on top of being easy to stack up. Other great runes are Triumph to help your low-health escapes, Legend: Alacrity to increase your attack speed, and Last Stand to make you deadlier the lower your health is.
Inspiration is taken mostly for the boots of speed with additional movement speed alongside Approach Velocity to help you reach the targets you're chasing.
Ability priority
Olaf's skill priority is R>Q>E>W. Maxing Q allows you to farm camps easily and do as much damage as often as possible. The cooldown is reduced when you pick up an axe, allowing you to spam it with no cooldown once it's maxed and you have some ability haste. E is maxed second for the additional true damage, and W is maxed last since the utility of Q and E outweigh it.
Game plan
Olaf is currently one of the best farmers in the jungle, allowing you to first clear without a leash while avoiding losing too much health. The in-built sustain alongside the attack speed boost the lower your health is allows you to demolish the jungle camps and grow in power. You can try to look for opportunities to gank lanes, but look for lanes who provide some crowd control. Without crowd control and items, landing kills early on is quite difficult.
If you see no such opportunities, focus on getting the crabs in the river for additional vision or the Rift Herald alongside the dragon. But remember to keep farming camps for the gold income to ensure you can get your core items as soon as possible.
Once you get a Mythic item such as Goredrinker, you'll become an unkillable machine due to the sustain it has. You can then look to group up for fights and aim to get towers or other objectives to slowly build a lead to win the game.
Mid lane – Anivia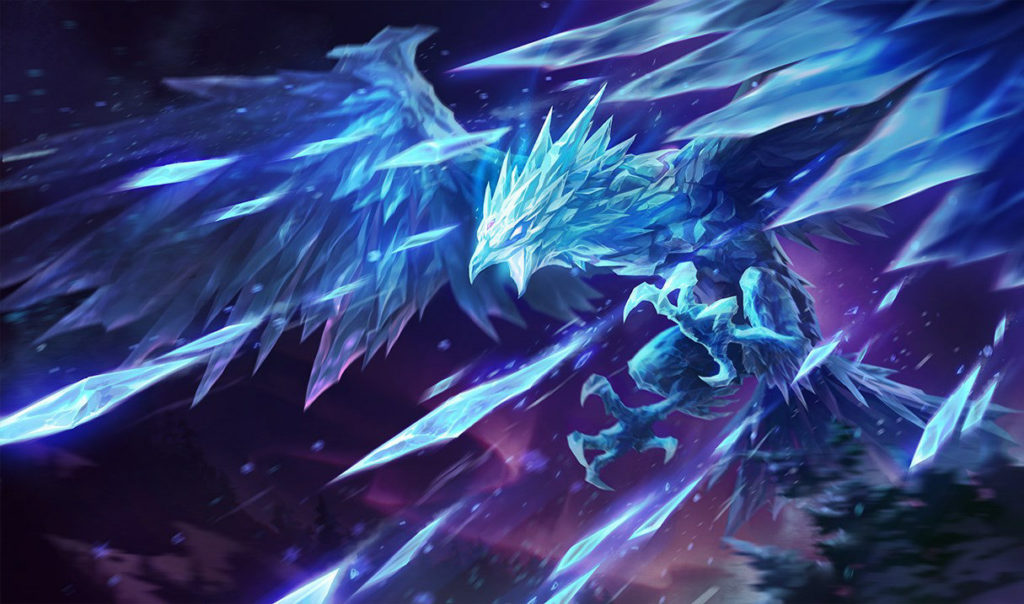 Pros
Strong single-target or area-of-effect damage
Great at zoning
Flexible build
Cons
Anivia's small rework of her kit made her a much better pick in the middle lane. No longer as mana hungry as before, she still has some issues but feels much better to play. You can punish enemies harder early on, giving you the ability to get kills pre-level six and snowball the game from there.
Mid to late game also got much better for Anivia mains, with her ultimate acting as a great zoning tool both offensively and defensively. If the game ever gets to a point where you need to turtle and farm up, then Anivia is the best champion for that tactic.
Item build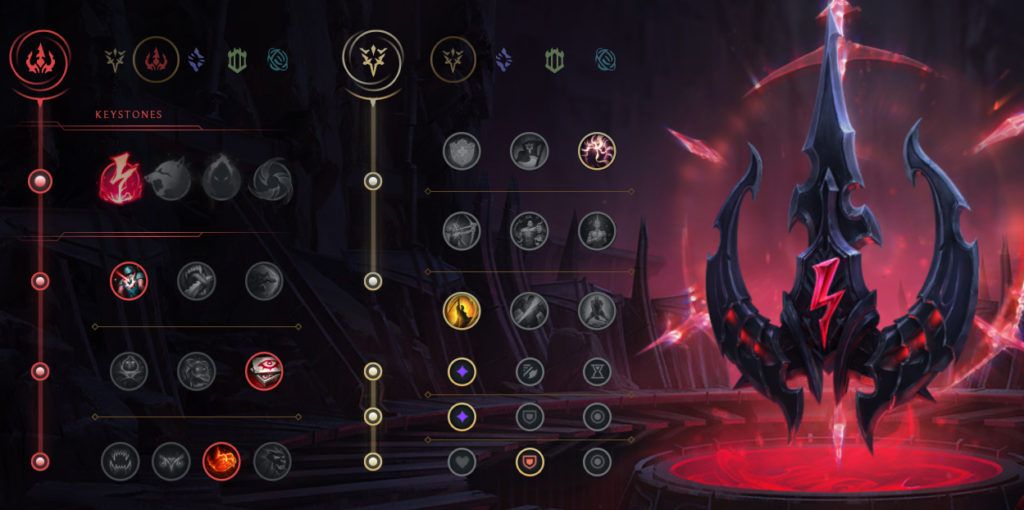 There are plenty of viable rune builds, but going for a burst-oriented page seems to be working the best right now. It allows you to pick up early kills and get your items sooner. Due to this, you want to get the Domination keystone Electrocute coupled with other runes such as Cheapshot and Eyeball Collection to aid your damage. To be more mobile, you want to pick up Relentless Hunter.
For the secondary page, you need runes to fix your mana issues so going for either Precision or Sorcery seems to be the best. Precision will also help your kill attempts due to Coup de Grace, which increases your damage by eight percent to lower-health targets.
Ability priority
Anivia's skill priority is the following: R>E>Q>W. Maxing E first will help you land those early kills on the opposing laner or jungler. After it, focus on maxing Q for the lower cooldown on your stun. While W is a great zoning ability overall, its impact compared to Q or E is much lower so it is maxed last. 
Game plan
Anivia is a mid lane control mage but was shifted to have more burst in the latest patch. She can pick up early kills with ease and snowball the game if left uncontrolled. Due to the lack of a mobility spell, it might be difficult to survive early gank attempts, but your W will be your savior most of the time. A well-timed W can nullify the gank attempt and give you enough time to get to safety. 
As the game progresses, aim to get your Mythic Liandry's Anguish item which will make you a huge threat due to the interaction with your ultimate. You can easily melt squishies and tanks alike thanks to the item, making you a great pick in most compositions.
Remember to farm up, look for roams, and avoid going through the fog of war in the later stages of the game since if you get picked off, your team can get run down by the opponents. 
ADC – Samira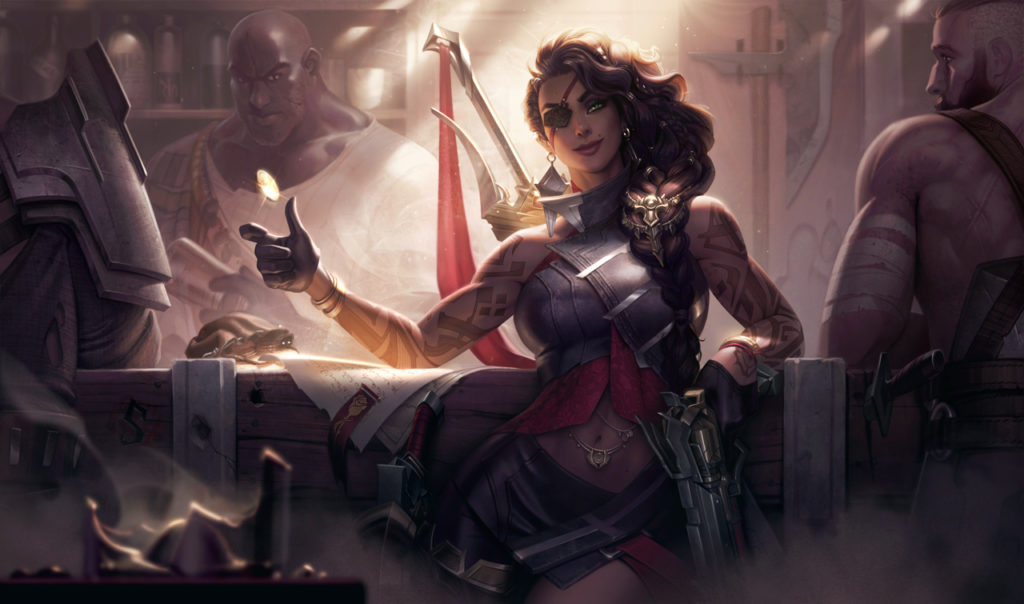 Pros
Great kit
Ability similar to Yasuo's Windwall
Can carry games alone if ahead
Cons
Can be countered in laning phase by high-ranged champions
Samira is the latest ADC to hit the Rift. Advertised as a gunslinger who can get into melee range and execute enemies, she's unleashed chaos on the Rift. Shortly after her release, she was hotfixed due to how strong she was, wiping entire teams with a single ultimate cast.
While players are still experimenting with her builds to see which one is the strongest, one highly successful build has been found already that's slowly increasing Samira's overall win rate.
Item build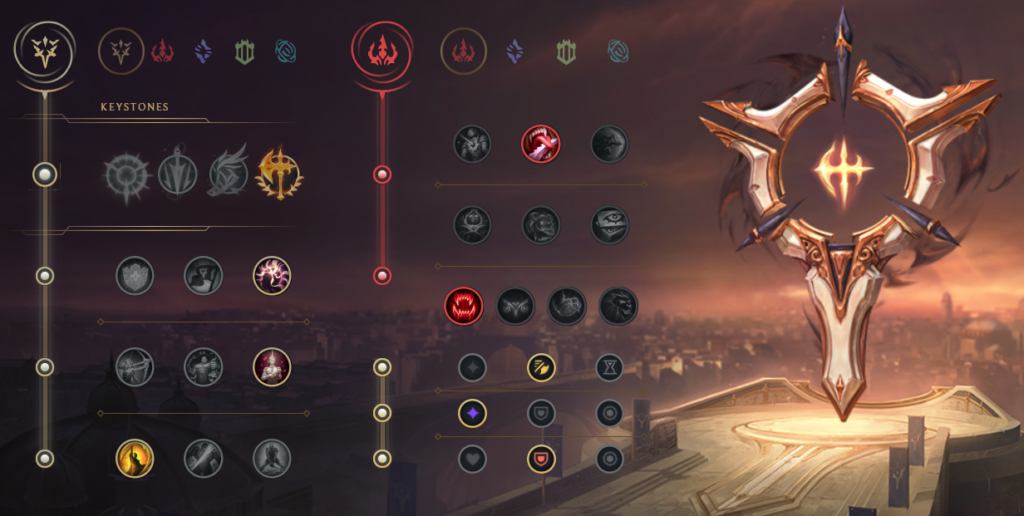 The Precision primary tree has all the necessary runes for ADCs. Conqueror will increase your attack damage while in combat against enemy champions, while Presence of Mind and Legend: Bloodline will grant you more mana to sustain what you expend and allow you to lifesteal back to full HP if focused down. Coup de Grace, combined with your ultimate, will let you unleash devastating amounts of damage on low-health targets and delete them off the Rift in the blink of an eye.
The secondary Domination rune is essential here since it has Ravenous Hunter and Taste of Blood, two crucial runes to allow you to heal up during the laning phase and beyond. This will give you the chance to get your core items to carry the game.
Ability priority
Samira's skill priority is: R>Q>E>W. Q is your core ability to do damage and poke enemies down. E is maxed second for the lower cooldown on your dash to ensure that you're as swift as possible in teamfights. W is maxed last since the reduced cooldown won't come into effect in teamfights. They'll be decided long before your W comes off cooldown.
Game plan
Samira is a scaling monster and excels in the later stages of the game when she has her core items. In the early laning phase, you won't be able to do much since you'll get outranged by most meta ADCs, so you need to look for low-health creeps and last hit them without pushing your lane too much. Try to farm as efficiently as possible to reach your power spike, which is the Essence Reaver into Infinity's Edge.
Support – Alistar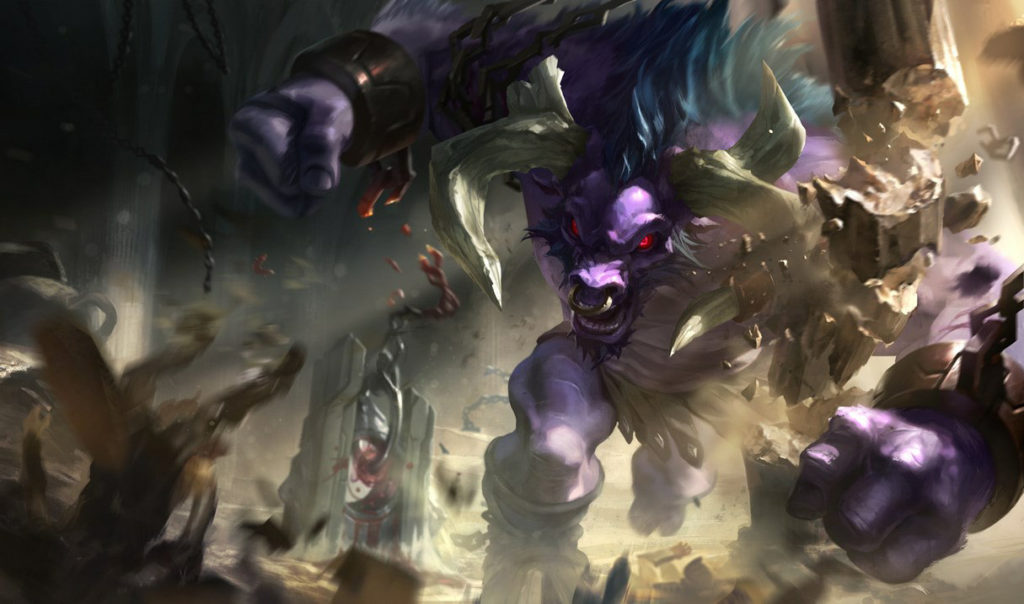 Pros
Strong crowd control
Very tanky due to ultimate
Cons
High mana costs
Melee
No disengage
Alistar has become one of the most powerful supports recently thanks to his crowd control and innate tankiness due to his ultimate. He is a great blind-pick champion since he benefits from many of the new Mythic items and can withstand most laners in the current meta.
With a lot of support players prioritizing Leona, Nautilus, and Blitzcrank in their games, Alistar can be a great counterpick to help out your carry in the bottom lane by having a great answer when the enemies attempt to engage. You can easily stop them in their tracks and give enough time for your carry to walk to a safe position.
Item build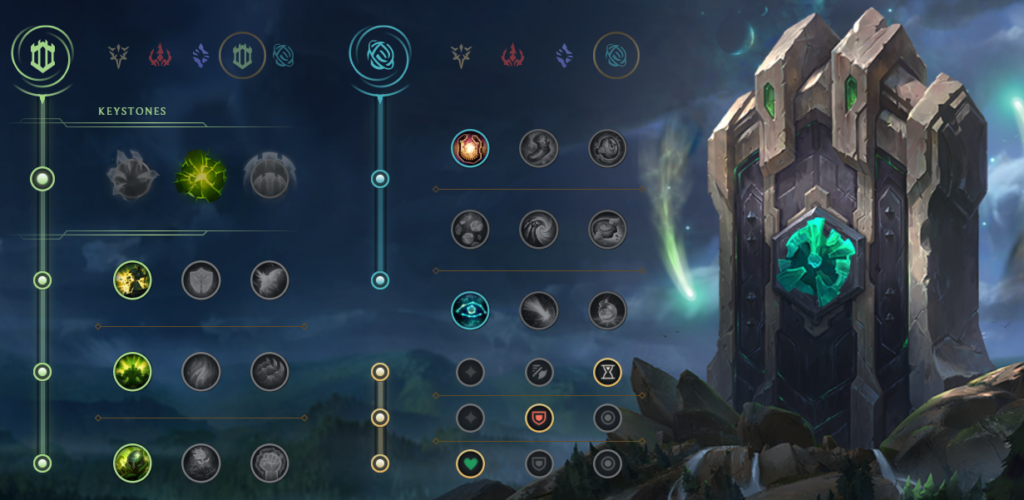 The Resolve primary tree is the core for tanky engage supports. You want to go for Aftershock for the additional tankiness it provides to ensure that you survive for long enough for your team to back you up. Demolish is taken to help you take the tower plates to snowball, Conditioning for its additional armor and magic resist in the later stages of the game, and Overgrowth to increase your overall health pool.
The Inspiration secondary is designed to give you access to Hexflash when your Flash is on cooldown to be able to engage from unconventional angles, while Cosmic Insight will give you access to your summoner spells and items more often.
Ability priority
Alistar's skill priority is the R>Q>W>E. Q is maxed first since it's the most impactful ability in your kit, affecting multiple enemies by knocking them up more often. W is maxed second since it's the enabler of your W-Q combo, and the reduced cooldown is needed to land your Q. E is maxed last since it's impact is delayed and predictable, allowing enemies to escape easily.
Game plan
Alistar is one of the most powerful tanky champions in the game and can provide a lot of utility to his team even without any items. His ultimate allows you to survive for long periods of time against most champions who don't have a source of true damage available to them. Early on, aim to land W-Q combos on the opposing bottom lane to get favorable trades. Before you engage, remember that you don't have a disengage tool. If you commit to such trades, make sure your health pool allows you to do this.