"We Were Not Disciplined" – Grigor Dimitrov's Manager Admits Mistake At Novak Djokovic's Exhibition
As you all might know by now, the Adria Tour has become a COVID-19 hotspot with players and their team members increasingly becoming positive. Grigor Dimitrov was one of the first to be confirmed as positive for the diseases.
He had already issued an apology to everyone. This was because he was unaware that he had the infection and couldn't confirm how many people he went on to spread the disease to. Now, Dimitrov's manager Georgi Stoimenov has confirmed that the player was unwell and admitted that mistakes were made.
This becomes significant because of the impact the tournament has caused. Till now, it was being maintained that all directions were being followed. This has to be the first confession of mistake.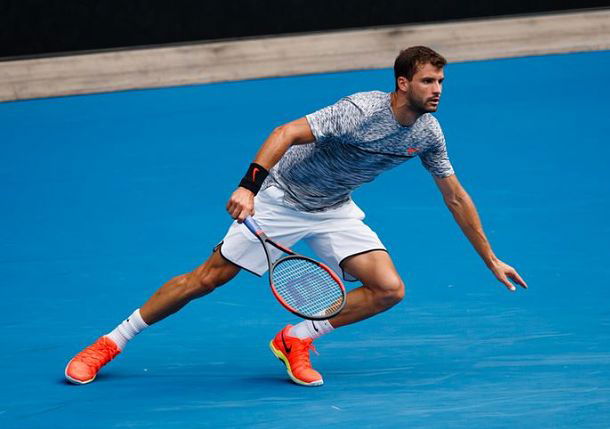 WATCH – When Novak Djokovic And Grigor Dimitrov Stripped On Court
What did the manager of Grigor Dimitrov say?
His manager was apologetic about what happened. As per him, some of it could have been avoided.
"Grigor is fine and he is recovering gradually. Yesterday, he has no symptoms he had before. He felt a little bit tired, but over the time he got better. I believe he will be fine. The situation regarding the Adria tour is really sensitive. Each of us made mistakes. We were not disciplined as much as we should be. We had a constant contact with people. The stadium was full with approx. 4000 people. There were a lot of supporters who took pictures with players. Emotions prevailed over the existing rules in Serbia."
Know More – BROMANCE: Watch Grigor Dimitrov Feeding Stan Wawrinka Grapes Through A Car Window
It is good that those involved are finally seeing where they actually went wrong. The violation of social distancing guidelines was pretty much visible. However, any kind of apology now is too little too late.
There are only the official accounts of players infected now. The number of ordinary fans expected is not yet known. Let's hope that everyone recovers as soon as possible without more bad things.