Sehun & Chanyeol (EXO-SC) fans ask SM for better treatment towards the unit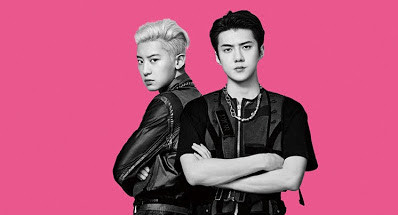 SM better take notes.
On June 27th, fans of EXO's Chanyeol and Sehunhave united their voices to ask for better treatment and management of EXO-SC, EXO's 2nd official unit.
The unit debuted in July 2019 and since then fans have noted an abysmal amount of promotion towards the two EXO members. One of the example pointed out is the fact that EXO-SC actually never went to a music show though music shows are an essential part of promotion for idols. Though they went on to break multiple unit records and become the best selling subunit in Korea, fans were quick to point that SM entertainment had little to do with the achievements. EXO is already an household name in the Korean industry but EXO-SC is actually a rookie, they need promotion in order to build a name that can stand next to EXO but SM seems to not realize that, enraging the fans even more everyday.
This is actually not the first time the fans have expressed their disappointment towards the company. A few days ago, an article on NAVER describing the situation EXO-SC is going through went up on NAVER after fans had spoken up on the fact SM still hasn't released a single teaser nor the album specs or details. Soon after that article went live, SM revealed the album specs.
EXO-SC fans took on Twitter to trend two hashtags, #엣쓰엠_세찬대우_제대로 and #엣쓰엠_세찬한테_기본만해줘 , one of which is currently trending #1 in South Korea and #6 worldwide to ask SM entertainment to do better for the unit whose comeback is right around the corner.
A few of the demands are proper promotions on music and variety shows, the immediate release of promotional content like teasers and logos to build up anticipation for their comeback amongst many other things.
Hopefully SM Entertainment will release a follow up statement soon.