Overwatch League 2020 offseason trade tracker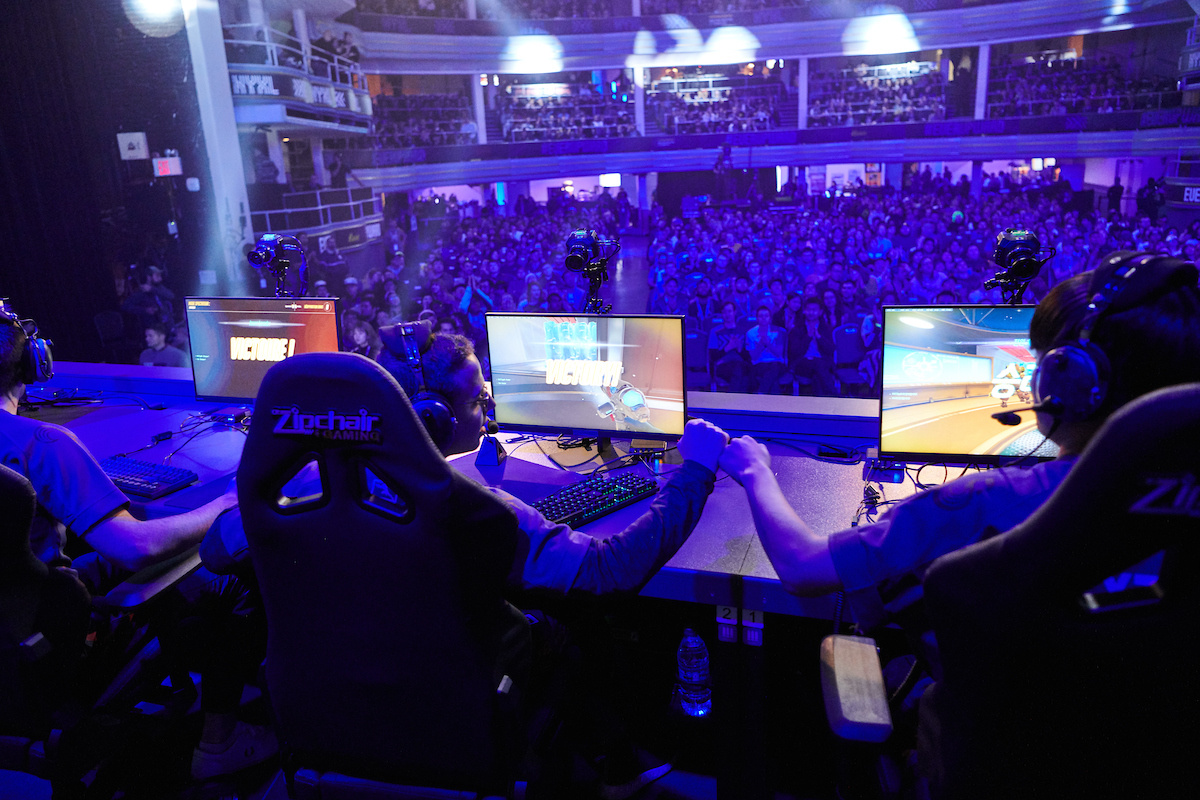 Photo by Ben Pursell via Blizzard Entertainment
The Overwatch League offseason is always the most chaotic time of the year. Teams release underperforming staff members, up the paychecks of their star players, and battle each other to sign the next Rookie of the Year. Not much is known about the 2021 Overwatch League season, but we do know that change is inevitable for most rosters.  
Expect enormous shifts during the 2020 offseason. After a difficult year of quarantine and online tournament play due to the COVID-19 pandemic, many players may opt to retire or pursue other opportunities in esports. With these likely retirements comes the opportunity for new stars to rise and join the Overwatch League. 
Teams must have a minimum of seven players signed by Jan. 4, 2021, according to the roster construction rules for the 2021 season. Teams have until Oct. 16 to extend contracts that were created in 2020 and until Nov. 13 to extend contracts from 2019. Players who aren't re-signed by Nov. 20 will become free agents, able to be signed by any team within the league. 
Our offseason tracker begins in September when many teams were knocked out of Grand Finals contention. It will continue to be updated until the 2021 Overwatch League season begins.
September 2020 
Sept. 9: Toronto Defiant releases interim head coach LilBow. 
Sept. 18: Chengdu Hunters releases co-head coaches Murong "Chen" Chen and Chang "Ray" Chia-Hua and assistant coach Guan "Garry" Li. Former head coach Xingrui "RUI" Wang is reinstated in his position. 
Sept. 24: Boston Uprising assistant coach Rollon "Mini" Hamelin and analyst Jake "Spackle" Connell leave the team.
October 2020 
Oct. 1: Overwatch League commissioner Pete Vlastelica steps down from his position. 

London Spitfire releases its entire coaching staff. This includes head coach Hong "Agape" Cheol-yong, assistant coaches Yu "Pavane" Hyeon-sang and Lim "Twinkl" Young-bin, and strategic coach Kim "Sqix" Geon-yong.
Dallas Fuel assistant coach Kang "Vol'Jin" Min-Gyu leaves the team. 

Oct. 2: Washington Justice parts ways with assistant coach Lee "Wiz" Joon Hae. 
Oct. 5: Boston Uprising adds Kim "Lori" Seung-hyun as head coach.
Oct. 6: Guangzhou Charge drops head coach Cho "J1N" Hyo-jin and assistant coaches Jung "Tydolla" Seung-min and Hong "Sungwoo" Sung-woo.
Oct. 8: Boston Uprising releases main tank Michael "Mikeyy" Konicki and main support Kobe "Halo" Hamand.
Oct. 12: Los Angeles Gladiators releases main tank Roni "LhCloudy" Tiihonen.
Oct. 14: Florida Mayhem releases DPS Ha "Sayaplayer" Jeong-woo, main support Choi "Kris" Jun-soo, tank Choi "Karayan" San-ha, and flex support Seong "Byrem" Joo Lee.

Houston Outlaws DPS Jiri "LiNkzr" Masalin, main tank Austin "Muma" Wilmot, Lee "Jecse" Seong-soo, and DPS Jeffrey "Blasé" Tsang announce their free agency. Assistant coach Chris "Dream" Myrick also leaves the team.

Oct. 15: London Spitfire drops seven players. DPS players Park "Babel" Sang-jun, Jung "Although" Hyun-wook and Lee "Schwi" Dong-jae, main tank Kim "Jihun" Ji-hun, off-tank Cho "Clestyn" Gun-hee, and flex supports Lee "Highly" Sung-hyeok and Jeong "Krillin" Young-hoon are released into free agency.

Houston Outlaws DPS Dante "Danteh" Cruz announces free agency.
San Francisco Shock assistant coach Jae "Junkbuck" Choi leaves the team and joins the Houston Outlaws as co-head coach.

Oct. 16: Guangzhou Charge releases main supports Alberto "neptuNo" González and Kim "Chara" Jung-yeon. The team also released flex support Qi "Wya" Haomiao and DPS Cai "Krystal" Shilong, who were two-way players for the team.

Chengdu Hunters releases DPS Lo "Baconjack" Tzu-heng and tank Chen "ATing" Shao-ha.
Houston Outlaws off-tank Kim "MekO" Tae Hong announces his free agency.
Los Angeles Gladiators mutually parts ways with Son "OGE" Min-seok.
San Francisco Shock releases assistant coach Lee "Arachne" Ji-won.
London Spitfire adds Ysabel "Noukky" Müeller as general manager.
Atlanta Reign flex support Dusttin "Dogman" Bowerman announces his free agency.
Dallas Fuel DPS Stefan "Onigod" Fiskerstrand, flex support William "Crimzo" Hernandez, and main support Nolan "Paintbrush" Edwards become free agents. Off-tank Lucas "NotE" Meissner and main support Jung "Closer" Won-sik are also dropped. Main tank Ashley "Trill" Powell is dropped, will pursue a career in VALORANT.
Vancouver Titans releases main support Carson "CarCar" First, off-tank Alhumaidi "KSAA" Alruwaili, and DPS Samir "Tsuna" Ikram.
Los Angeles Valiant drops off-tank Caleb "McGravy" McGarvey, DPS Damon "Apply" Conti, and main tank Rick "GiG" Salazar.
Atlanta Reign off-tank Nathan "frd" Goebel and main support Anthony "Fire" King announce their free agency.
Free agent tracker
Over the course of the offseason, some players will declare themselves "free agents." This means they can entertain offers from other Overwatch League teams as well as their home team. Players who have been dropped from teams are technically free agents as well. But these players are labeled as "looking for team." Players are added to this table after they officially post a message on social media stating they are looking for offers.
| | | | |
| --- | --- | --- | --- |
| Player (Role) | Home/former team | Date | Status (FA/LFT) |
| Jason "Jaru" White (DPS) | Los Angeles Gladiators | Oct. 6 | LFT |
| Michael "Mikeyy" Konicki (MT) | Boston Uprising | Oct. 8 | LFT |
| Kobe "Halo" Hamand (MS) | Boston Uprising | Oct. 8 | LFT |
| Roni "Lhcloudy" Tiihonen (MT) | Los Angeles Gladiators | Oct. 12 | LFT |
| Isaac "Boombox" Charles (FS) | Philadelphia Fusion | Oct. 12 | LFT |
| Grant "Moth" Espe (MS) | San Francisco Shock | Oct. 12 | FA |
| Seong "Byrem" Joo Lee | Florida Mayhem | Oct. 14 | LFT |
| Austin "Muma" Wilmot (MT) | Houston Outlaws | Oct. 14 | LFT |
| Jiri "LiNkzr" Masalin (DPS) | Houston Outlaws | Oct. 14 | LFT |
| Jeffrey "Blasé" Tsang (DPS) | Houston Outlaws | Oct. 14 | FA |
| Lee "Jecse" Seong-soo (MS) | Houston Outlaws | Oct. 14 | LFT |
| Park "Babel" Sang-jun (DPS) | London Spitfire | Oct. 15 | LFT |
| Jung "Although" Hyun-wook (DPS) | London Spitfire | Oct. 15 | LFT |
| Cho "Clestyn" Gun-hee (OT) | London Spitfire | Oct. 15 | LFT |
| Jeong "Krillin" Young-hoon (FS) | London Spitfire | Oct. 15 | LFT |
| Dante "Danteh" Cruz (DPS) | Houston Outlaws | Oct. 15 | FA |
| Alberto "neptuNo" González (MS) | Guangzhou Charge | Oct. 16 | LFT |
| Kim "Chara" Jung-yeon (MS) | Guangzhou Charge | Oct. 16 | LFT |
| Kim "MekO" Tae Hong (OT) | Houston Outlaws | Oct. 16 | FA |
| Son "OGE" Min-seok (MT) | Los Angeles Gladiators | Oct. 16 | LFT |
| Dusttin "Dogman" Bowerman (FS) | Atlanta Reign | Oct. 16 | FA |
| Stefan "Onigod" Fiskerstrand (DPS) | Dallas Fuel | Oct. 16 | LFT |
| William "Crimzo" Hernandez (FS) | Dallas Fuel | Oct. 16 | LFT |
| Nolan "Paintbrush" Edwards (MS) | Dallas Fuel | Oct. 16 | LFT |
| Alhumaidi "KSAA" Alruwaili (OT) | Vancouver Titans | Oct. 16 | LFT |
| Carson "CarCar" First | Vancouver Titans | Oct. 16 | LFT |
| Samir "Tsuna" Ikram (DPS) | Vancouver Titans | Oct. 16 | LFT |
| Caleb "McGravy" McGarvey (OT) | Los Angeles Valiant | Oct. 16 | LFT |
| Damon "Apply" Conti (DPS) | Los Angeles Valiant | Oct. 16 | LFT |
| Rick "GiG" Salazar (MT) | Los Angeles Valiant | Oct. 16 | LFT |
| Lucas "NotE" Meissner (OT) | Dallas Fuel | Oct. 16 | LFT |
| Jung "Closer" Won-sik (MS) | Dallas Fuel | Oct. 16 | LFT |
| Nathan "frd" Goebel (OT) | Atlanta Reign | Oct. 16 | LFT |
| Anthony "Fire" King (MS) | Atlanta Reign | Oct. 16 | LFT |